About Us
Excel Price Feed is an Excel Add-in owned and distributed by Coderun Technologies Ltd. It was launched early 2019 and is regularly updated with new features.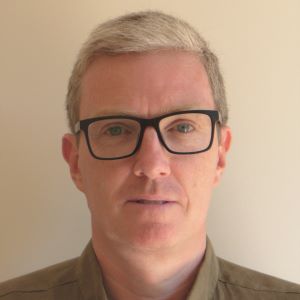 Andrew Sinclair
Andrew is a highly experienced full stack developer with over 20 years industry experience including working for an investment bank and hedge fund. He understands the issues faced by users and can translate users' requirements into functional systems.
In The News
14 September 2022 - Coderun Technologies, the company behind Excel Price Feed, announces the development of a new product, Broker Connect for Excel, for connecting your Excel spreadsheet to your broker and investment accounts.
10 April 2022 - Excel Price Feed celebrates it's 3 year anniversary with new features, new customers and cake :-)
3 June 2021 - The U.S. Securities & Exchange Commission (SEC) has selected Excel Price Feed to provide live financial data in Excel for analysis and reporting.
8 October 2020 - We are pleased to announce our partnership with data provider EODHistoricalData.com. This partnership significantly increases the data coverage of Excel Price Feed, especially fundamental data, as we can now offer up to 20 years of company financial history for many stocks.
8 July 2020 - We now have our own blog and will be regularly publishing articles on Finance, Technology and Excel. Our latest post is about Volatile Excel Functions.
17 October 2019 - We are now listed on the Gartner Research software directory site Capterra. Several customers have already left some brilliant reviews, you can read them here: Capterra Excel Price Feed Reviews
10 April 2019 - PR Newswire: Coderun Technologies Announces the Launch of Its Excel Price Feed Add-in Software for Private Investors and Traders
Legal Documents
Terms of Use
Privacy Policy
Voluntary Product Accessibility Template (Section 508)
Contact Us
If you have any feedback, suggestions or any questions about the product we would love to hear from you!
You can visit our Support Forum or email us at hello@coderun.net